Hello Guys, Do you love anime? Well, I love watching it. They are not just simply a cartoon type of show. Anime is full of action, adventure, drama, comedy and anything you could imagine. Since my childhood until now, I'm watching anime. You should try it too.

What is anime? Anime me is just an abbraviated pronunciation in Japanese of "Animation". But typically is animation originated in Japan.
Anime, like manga (Japanese comics), has a large audience in Japan and high recognition throughout the world. Distributors can release anime via television broadcasts, directly to video, or theatrically, as well as online.
Both hand-drawn and computer-animated anime exist. It is used in television series, films, video, video games, commercials, and internet-based releases, and represents most, if not all, genres of fiction. Anime — popular in Asian countries such as Japan, China, South Korea, Taiwan, Singapore, Philippines, and Indonesia — has also become widespread in countries in the Western World such as Australia, United States, Canada, United Kingdom, France, Norway, Russia, and Sweden.
Here are some of my favorite anime
1. One Piece
2. Naruto
3. Death Note
4. Hajime no Ippo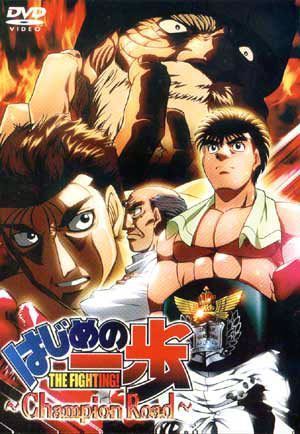 5. Bleach